"Recently I decided to purchase a pool for my house. We decided to go with Gary at FM pools, and could not have been happier with our decision. Not only was the final product spectacular, the construction process went as smoothly as one could have hoped for. They met every deadline and every question and concern we had was timely and appropriately answered. FM pools made my wife and I feel like the most important customer. I highly recommended this company to anyone in the market for a pool or want to remodel theirs, you will not regret it."
Jarrod Etengoff
"Building a pool is a large undertaking and I'm really glad I went with FM Pools; from start to finish they were extremely responsive; Todd was always one call away and always keeping me updated on how the process was moving. Even with supply chain issues of 2022 they still moved quickly and made sure I was always happy and never left in the dark. The owner Frank is a very nice individual he kept his word on price and did not charge me a penny more then what was agreed; anyone knows in Florida how rare that is from a contracted job like this. We love our backyard it will be years of enjoyment with my family - if you're thinking about building a pool give FM pools a call; they're pricing and customer service is truly unmatched. Would absolutely recommend to friends and family."
Joel Denman
"We are very happy we chose to go with FM pools to complete our backyard project. Our project manager Todd promised to have the pool ready by a certain date and he delivered on time and even earlier! He was very responsive and helpful and even recommended a landscaper to make our backyard look like an oasis. Our salesperson Gary was friendly and professional and helped us along the way with design and picking out the finishes. We receive many compliments from our neighbors on the final result and we could not be happier. Thank you again to the team at FM pools!"
Alina Arkin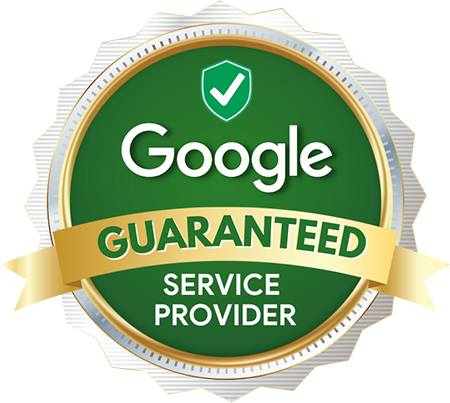 Google Guaranteed: we are a screened and qualified Google-backed business. After being reviewed by Google, they have awarded us this badge because we're a trustworthy, legitimate business. Not all companies can pass the Google Guarantee.
Build Your Backyard Paradise
If your existing pool needs a little sprucing up, FM Pools has you covered. Our team of experts can give your pool a complete makeover, from new tiles and lighting to advanced heating and filtration systems. We can also transform your pool deck and surrounding areas with elegant hardscaping and landscaping designs. With FM Pools, you can enjoy the benefits of a brand-new pool without the cost and hassle of a full reconstruction. Contact us today to learn more!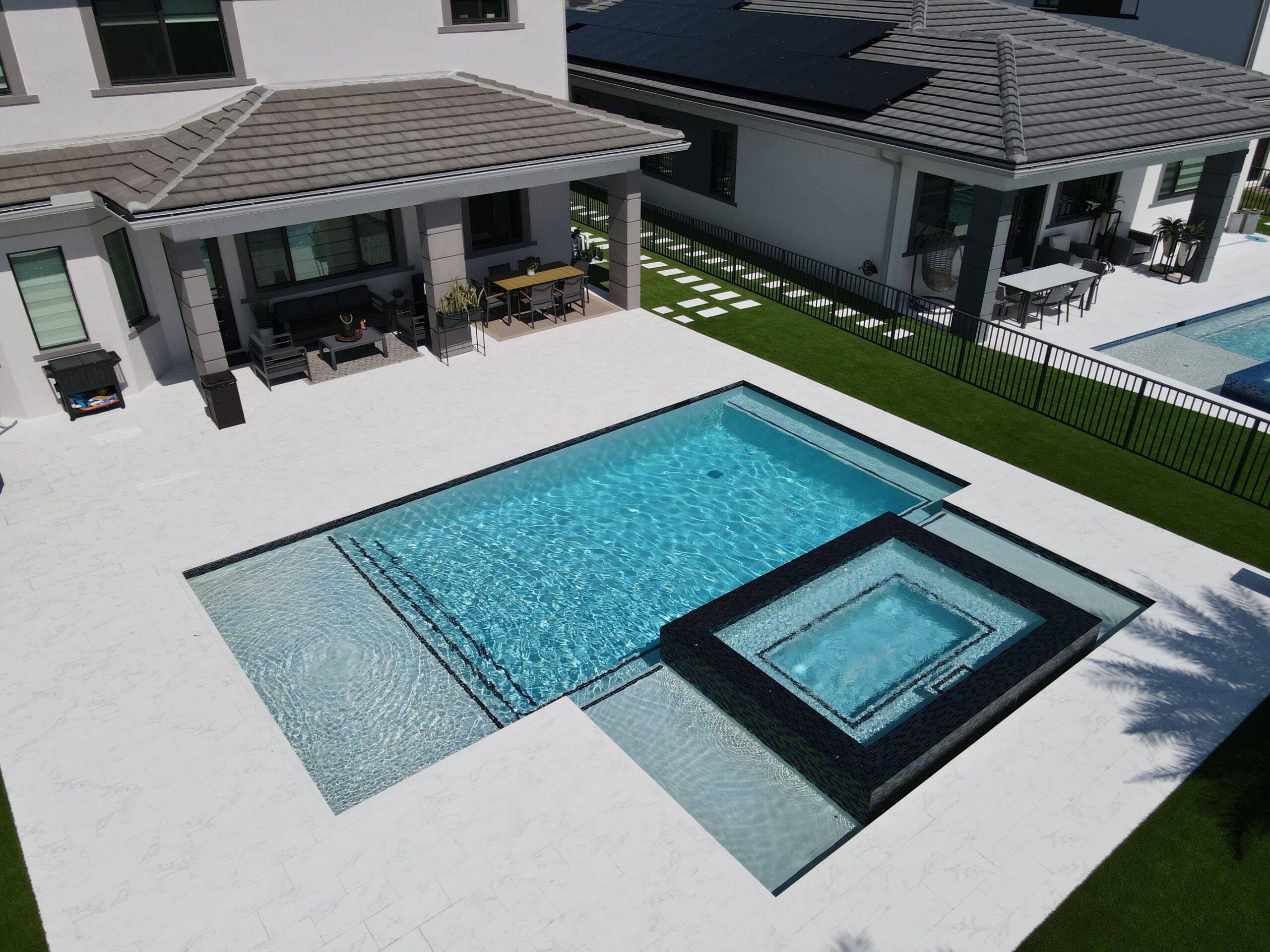 New Pool Construction
Make a splash with a custom pool that fits your style and budget.
Pool Remodeling & Renovations
Give your pool a new lease on life with our expert remodeling services.
Outdoor Living Areas
Let us design an outdoor living space that's tailored to your needs and preferences.
Pool decks and coping
Custom pool design
Water features, such as fountains and waterfalls
Lighting and automation systems for pools and outdoor living spaces
Outdoor kitchens and BBQ areas
Pool enclosures and screen rooms
Patio and hardscaping design and installation
Landscape design and installation
Pergolas and gazebos
Pool cleaning and maintenance services
Pool resurfacing and repairs
Pool tile and coping replacement
Pool pump and filtration system installation and repair
Pool heater installation and repair
Energy-efficient pool equipment upgrades
Safety fencing and pool covers
Outdoor audio and entertainment systems
Fire pits and fireplaces
Waterfront landscaping and seawall construction
FM Pools is a premier pool construction and remodeling company located in Pompano Beach, Florida. Our team of experienced designers and builders are committed to providing exceptional service and craftsmanship that exceeds our client's expectations. Whether you're looking for a new pool construction, pool remodeling, or outdoor living design, FM Pools can bring your vision to life with a personalized plan that fits your style, budget, and needs. With a focus on quality, innovation, and customer satisfaction, FM Pools is your go-to destination for creating your dream pool and outdoor living space.
From elegant pool decks to custom outdoor kitchens, we'll make your backyard the envy of the neighborhood. Let our experts create a custom pool that fits your style and budget. Our experienced designers and builders will work closely with you to bring your vision to life.

Transform your backyard into a paradise with FM Pools! Our team of pool experts can create a custom design that fits your style and budget. Book a free estimate now and let our specialists bring your vision to life. Don't wait, start your pool project today!
2550 North Powerline Road #105, Pompano Beach, FL 33069